Philanthropic Advisory
Do you ever think about how to give meaning to your wealth?
The purpose of philanthropic advisory is to support you while you are defining your strategy and initiate the projects you want to realize. Together we will give your dreams and visions a particular shape.
We will support you while you are thinking about the impact and effectiveness of your intentions. We will arrange expert financial, legal and tax advisory, we will deal with the paperwork necessary for particular activities. If you are thinking about transferring your property to your offspring, among other things, we can also help you process your testament.
ABOUT US
The purpose of the Via Clarita Foundation is to provide you with independent philanthropic advisory and to support the overall cultivation of philanthropy. We wish to bring a wider and strategic view of philanthropy and donorship to Czechia.
Via Clarita's approach is a result of a long-time experience from the Anglo-Saxon countries. Via Clarita was founded in August 2016 and its activities follow on the more that 20-year philanthropy-related experience of The Via Foundation.
OUR MISSION
We assert the ideas of philanthropy and virtues, endeavoring to create the best possible conditions for the realization of a conscious, useful, fulfilled, and therefore happy life for as many people as possible.
OUR VALUES
The guides in our work are respect, trust and integrity.
OUR TEAM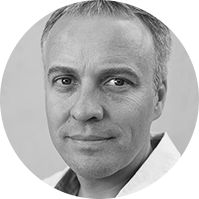 JIŘÍ BÁRTA
Jiří has worked as a consultant at the advisory company CS-Project for two years and since 1997 he has been a full-time employee of The Via Foundation which ´creates the ways to the art of living together and donating´. He graduated in system engineering at the Faculty of Civil Engineering of the University of Technology (ČVUT) in Prague, Czechia, as well as in the management of non-profit organizations at the Carnegie Mellon University in Pittsburgh, PA, US. And it was that stay of his in the US that showed him how big a force philanthropy can become. He dedicates his time to its development in The Via Foundation as well as in the administration committee of the Via Clarita Foundation that he is a member of.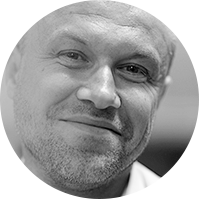 LIBOR MALÝ
Libor is a M. Sc. in programming, who has also worked as a marketer, a headhunter and later on as a self-employed person who sold his successful company in 2012 in order to be able to devote to meaningful activities – economics of donation and his project Hearth.net, managing the International Community of Dzogchen or the development of philanthropy and the Via Clarita Foundation.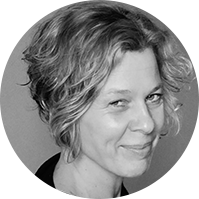 KATEŘINA RONOVSKÁ
Kateřina is a lecturer of Common Law at the Faculty of Law of the Masaryk University in Brno, Czechia, the town which is also her home. All her professional life she has been longing to understand the way the world of endowment, which is a matter of the hearth for her, works, as well as to try and assert suitable working conditions for it (not only) in the Czech lands. She acts as a member of the administration committee of the Via Clarita Foundation, the mission of which is to support philanthropy as a part of human nature.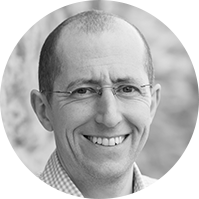 PAVEL ŠEBERA
Pavel is dedicated to more fields in his career. Meaningful financial management and the management of companies based on the principle of happiness at work, the concept of free companies, self-management and the social responsibility of companies; also the change of attitude of hiring new employees and the personal management in the Czech market through the presentation of interesting and inspirational company cultures – www.cocuma.cz, and, thirdly, the development of the economy of donation in local communities – Hearth.net, plus supporting philanthropy at the Via Clarita Foundation.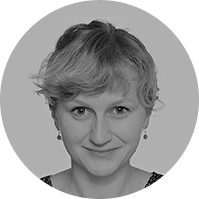 DAGMAR GOLDMANNOVÁ
Dagmar manages the activities of the Via Clarita Foundation. In the scope of her working experiences she connects the projects form the world of business and philanthropy. She has been active in the field of human resources management, corporate social responsibility, humanitarian and development projects in Africa and Asia. Dagmar is fond of global education and yoga.
dagmar@viaclarita.cz, +420 776 828 108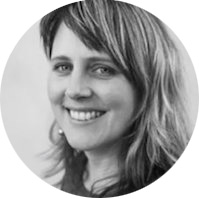 Michaela Kreuterová
Michaela works as a consultant at the Via Clarita Foundation. She was a Via Foundation's fundraising team leader for several years. She had previously been involved with PR in both non-profit and business projects. After studies of political science and international relations, fate has fallen her into India. Philantrophy is her passion and she likes to connect people from business, nonprofit, donors, as well as those who need support.
michaela@viaclarita.cz, +420 774 583 585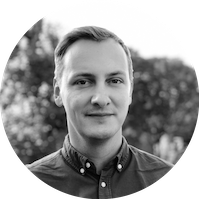 Ondřej Lipár
Ondřej works with Via Clarita as a consultant. He has studied PR and Marketing Communication, followed by Media Studies at Charles University. In public relations, he has worked both for multinational companies, and for agencies, he also gained experience in publicity work for cultural organizations. He has been working as Managing Editor in several print lifestyle magazines. Ondřej is also active in the literary community having published two books of poetry and chairing the Czech Writers' Association.
ondrej@viaclarita.cz, +420 604 666 928